06 juin 2007
PARC NATIONAL MAROJEJY, MADAGASCAR
MAROJEJY NATIONAL PARK, MADAGASCAR
TERRESTRIAL ECOREGION AT0117 : MADAGASCAR LOWLAND FORESTS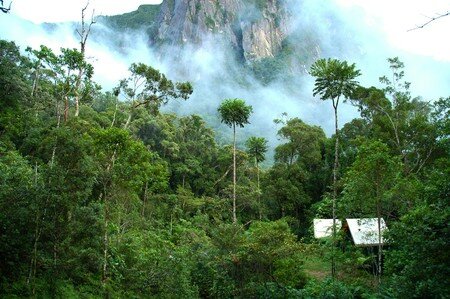 Camp n°2 Marojejia, Marojejy NP
" L'homme se définit non par ce qu'il crée,
mais par ce qu'il choisit de ne pas détruire "
"Man defines itself not by what he creates but
by what he choose no to destroy "
Edward O. Wilson
---
Le parc national de Marojejy abrite l'une des dernières forêts tropicales du nord de Madagascar. C'est un lieu d'une exceptionelle diversité : on trouve ici toutes les espèces d'oiseaux de forêt tropicale de l'ile, pas moins de 11 espèces de primates, 77 espèces de reptiles, 72 espèces d'amphibiens et une nombre incroyable d'insectes. Certaines portions du parc restent encore à découvrir et avec elles, un nombre incalculable d'espèces animales.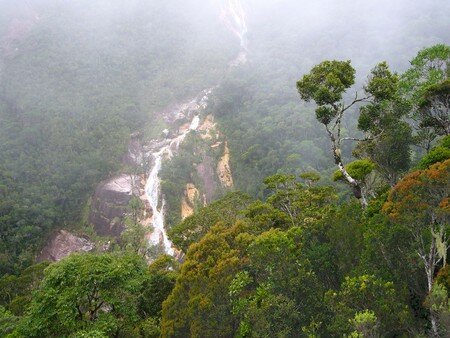 Waterfall near Camp n°3, Marojejy NP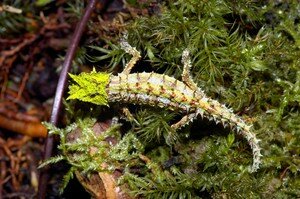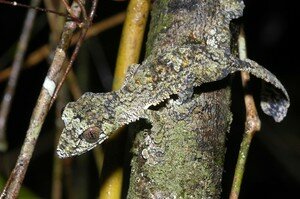 Brookesia vadoni, Spiny dwarf chameleon
Uroplatus sikorae, Mossy leaftailed gecko, Marojejy NP
Marojejy hides one of the last intact primary rainforest of Madagascar. It's a magical place, with astounding biodiversity : one can find here all the bird species of the island's rainforests, no less than 11 species of primates, 77 species of reptiles, 72 species of frogs and an incredible number of insects. Large tracts of the park remain undiscovored, and with it, a lot of species still hidden in this incredible treasure.
---
Les geckos du genre Uroplatus sont les geckos à queue foliée, endémiques à Madagascar. On connait à ce jour une douzaine d'espèces. Ces reptiles sont parfaitement adaptés à leur environnement et ne connaissent que très peu de prédateurs naturels. Ils ont en fait développé avec le temps un camouflage diurne particulièrement efficace et probablement même un des plus extraordinaires qui soit chez les vertébrés.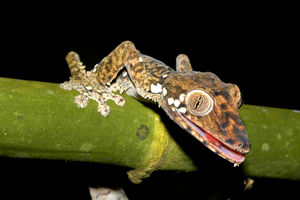 Uroplatus fimbriatus, Giant Leaftailed gecko, Marojejy NP

(Gen.) Brancsikia,Green Leafmimic Mantid, Marojejy NP
Gekoes of the genus Uroplatus are the leaftailed Gekoes, endemic to Madagascar. We actually know about 12 species. These reptiles are completely adapted to their environments and know very few predators as venomous snakes in Madagascar are nonexistent. Theses geckoes developped with time an incredible diurnal camouflage, probably one of the most accomplished of the vertebrates' world.
---
Il existe peu d'autres endroits à Madagascar pouvant se comparer à Marojejy : les parois rocheuses qui s'élancent au dessus de cette forêt tropicale intacte, une faune et une flore d'une richesse incroyable, des villages hors du temps avant l'entrée dans le parc... Marojejy est un de ces lieux où l'aventure prend encore toute sa dimension.
There are few other places in Madagascar that can compare to Marojejy : the cliffs, the rainforest, the plants, the lemurs, the frogs and reptiles, out of time villages before entering the park... Marojejy is one of these places where adventure is still possible.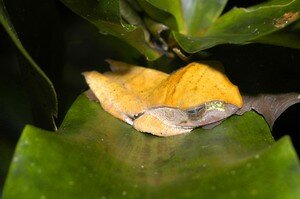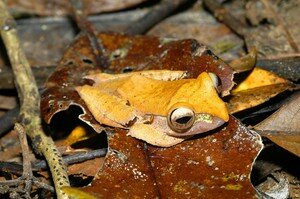 Boophis madagascariensis, Big eyes treefrog
Brookesia karchei, Pygmy Stumptailed Chameleon, Marojejy NP
Brookesia minima et Brookesia Karchei à leurs tailles adulte ne mesurent que 3 centimètre de long : ce sont les plus petits caméléons au monde et même parmi les plus petits vertébrés terrestres qui puissent exister.

Brookesia minima and Brookesia Karchei at adult size are less than 1.5 inches. They are the smallest chameleons in the world and among the smallest of the terrestrial vertebrates that we can find.

---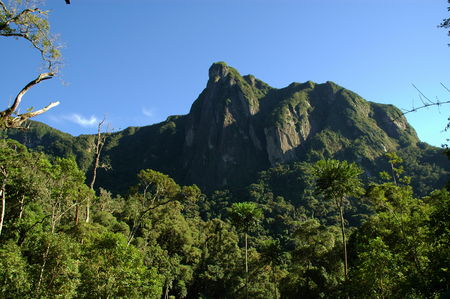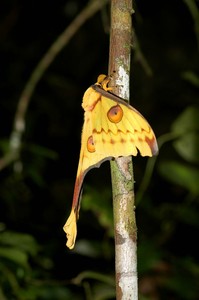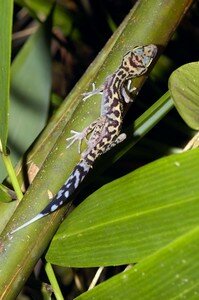 Argema mittrei, Giant Comet Moth - (Fam.) Phasmatidae, Stick insect
Paroedura gracilis, Marojejy NP
---
Madagascar est le second pays après le Brésil pour la diversité des primates: on compte désormais 61 espèces sur la grande ile, mais l'inventaire est loin d'être terminé : pas plus tard qu'en 2005, on a découvert deux nouvelles espèces de micro-lémuriens parmi les plus petits au monde. Les nouvelles espèces d'amphibiens et de reptiles sont chaque année plus nombreuses.
Madagascar is second only after Brasil for Primates diversity : there are 61 species on the big island but inventory is far from being finished : Only in 2005, reseachers found two new species of micro-lemurs, among the smallest in the world. New species of amphibians and reptiles are still being discovered at every research expedition in the rainforests of this eighth continent.
Spinomantis fimbriatus, Fringed forest frog
Eulemur fulvus albifrons, Lemur à front blanc, White fronted lemur


Lemurs of Madagascar, Mittermeier, Hawkins, Troipical Field Guides